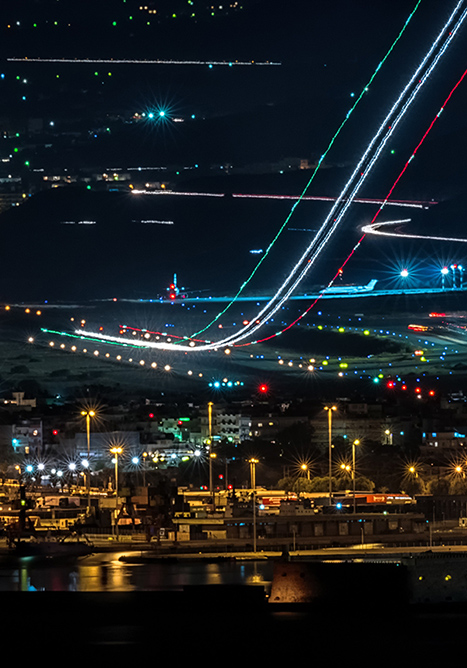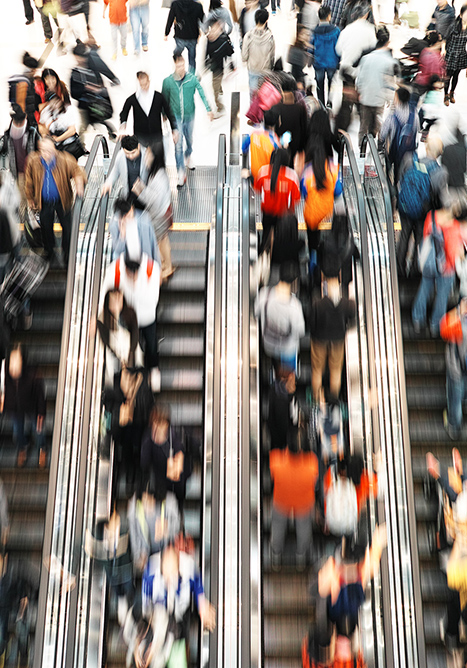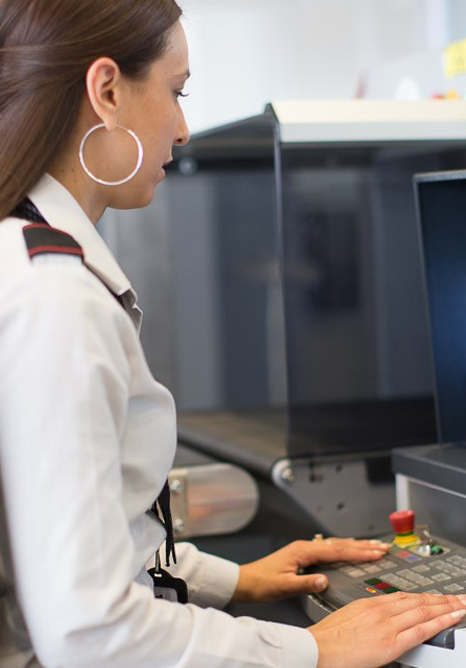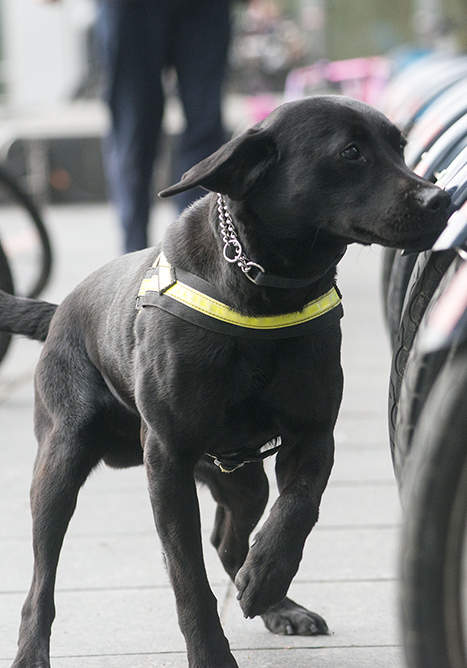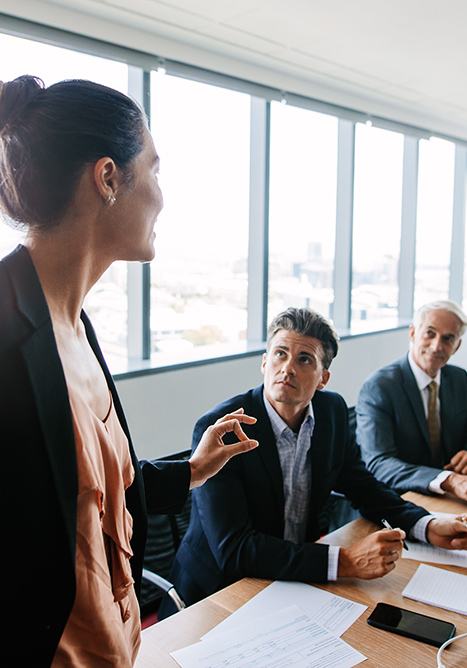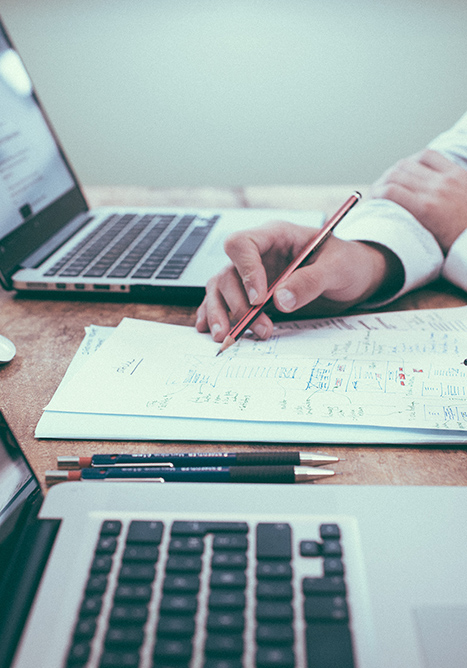 Airport security
Airport and airline security: tailor-made solutions for unique problems…
Airport risk management is subject to complex physical and legal constraints. This difficulty is accentuated by the uniqueness of each site. This is why, after an in-depth analysis, we recommend and deploy solutions that take into account every aspect of security and are based on innovative technological solutions, in compliance with current standards.
Our dedicated officers at each airport are recognised for their professionalism, both by our clients and their passengers. We make a point of maintaining this trust by meticulously selecting our staff, and by training and retaining our employees.
Our fields of expertise
Screening inspection
Since the decision to screen 100% of passengers and carry-on baggage, we have remained leader in this field. We have been heavily involved in designing and implementing appropriate systems with airport operators. Our imaging operators are trained to the highest level and selected using specialised tests.
Hold luggage screening (IFBS)
Our operators ensure passenger baggage is safe by using equipment and materials provided by aerodrome operators. The IFBS system also includes the intervention of dog teams or security officers authorised to search luggage in the presence of the passengers.
Périmètre de sécurité et contrôle d'accès (PARIF), inspection véhicules
Nous assurons le contrôle d'accès, la surveillance des périmètres de sécurité d'entrepôts, de hangars, de zones réservées des aéroports et, bien sûr, des avions. Nous utilisons pour cela un large éventail de techniques et d'équipements complété, le cas échéant, par des gardes entraînés.
Behavioral Profiling Analysis
In response to the 1980s terrorist attacts on civil aviation (American Airlines, Pan-Am, Lockerbie) and due to a lack of adapted detection technology, ICTS has developed a unique method of passenger screening for flights considered "high risk".
The method was based on the analysis of travel documents and human behaviour and allows trained staff to identify unusual activities and behaviours in order to alert the competent services.
This method is particularly suitable for detecting unusual behaviour in public areas (airports, transport centres, shopping centres, amusement parks, events).
Optimisation and consulting on the installation of security and safety infrastructures
ICTS France is a real expert in the field of systems integration, specialising in the design, supply, installation and maintenance of integrated security systems.
We offer solution-oriented designs that meet operational needs and have the flexibility to grow and evolve to meet new challenges and threats. Our after-sales service is included as standard and is not considered secondary to the installation and integration service.
ICTS Europe's quality assurance procedures are constantly evolving and multidisciplinary, guaranteeing clients the best service in all fields of activity. Our commitment to quality is demonstrated by the establishment of our own product and training quality control department (PQCT). Although centrally managed, the PQCT works locally with each of its subsidiaries to ensure that our services comply with both national security legislation and internationally recognised ISO standards.
Particular emphasis is placed on operating a comprehensive, multi-level audit system to maintain current information on the effectiveness, efficiency and relevance of all our operations.
Training
The previous operational experience of our instructors (certified by ENAC – French National School of Civil Aviation) in airport safety professions within airlines and aerodrome management provides trainees with a realistic learning experience enhanced by years of practice (10 years of experience on average). Our objective is to provide future airport safety officers with the appropriate training and techniques to be able to respond in a highly professional manner to the various operational situations they may encounter in their various activities while respecting different regulations (National, European, IATA, TSA etc…), and, in this regard, we use various media outlets (videos, e-learning, role-play, technical platforms) that allow them to be involved in a more interactive learning process where self-control and self-determination are also taken into account.
Airline Safety / Freight Cargo
The service on which ICTS was built is part of our DNA.
Our services
Safety at check-in
Our staff are frequently entrusted to oversee flights considered sensitive. Examination of travel documents, in-depth questioning of passengers, observation of people around check-in desks, and at boarding gates, as well as the detection of any unattended luggage are our main aims.
Our priority? Ensure flawless documentary checks by continuous improvement of our knowledge and adoption of new forgery detection methods.
Sûreté à l'embarquement
With 30 years of experience and a recognised expertise in aircraft surveillance and security searches, we perfectly master cabin checks, according to the constraints of each configuration and in close collaboration with the service providers chosen by our clients.
Security in the baggage sorting area
Our officers carry out a safety check of the containers and the loading area. Once the check has been carried out, they seal the container and ensure that the integrity of the luggage is maintained.
Catering safety (on-board supply)
Our officers are trained in visual and manual controls of catering components intended to be loaded on board aircraft.
General Security (CESG)
Increasingly broad expertise for an ever more precise service
Renowned for our expertise in airport matters, we are regularly called upon for General Security missions.
General Security, a speciality in its own right
Our subsidiary CESG (European Consultant in Overall Security), a specialist in operational services, consulting and strategy, is your dedicated contact.
ISO 9001 certified, their methodology is based on three essential pillars in this field: observation, prevention and deterrence.
Deploying the expertise and technology developed by ICTS Europe, their objectives are the same as ours:
– Welcome and take responsibility of clients,
– Anticipate and prevent risks,
– Identify and solve problems,
– Manage crisis situations.
Our commitment: Security by Excellence, guarantee your peace of mind!
For more information: http://www.cesg.fr/
Sites with high population densities
Increased responsibility for highly frequented sites
With the emergence of terrorism and the increase in crime and malicious acts in stations, shopping centres or entertainment venues with a large audience, we have decided to capitalise on our expertise in the airport sector to adapt to the specific expectations of these high-density locations.
What are the priorities? Combine security and discretion, control and fluidity, deterrence and trust. All our fields of expertise are used, including the detection of atypical behaviour, technology, bio-sensors and operational control.
Technology
When protection is achieved through innovation….
Today more than ever, security is based on the constant evolution of technology. ICTS Europe has been leader for more than thirty years, thanks in large part to its capacity for innovation. Our Research & Development subsidiaries, ICTS Europe Systems and Innovisec, work every day to offer our clients tools that are increasingly adapted to their problems and current threats. By offering a unique combination of operational expertise and pioneering technology, our 10,000 employees support more than 60,000 flights per year and more than 1,000,000 passengers per week.
Our aims: to help you remain competitive by improving safety levels, service standards and obtain a better operational efficiency while optimising your costs.
Canine technology
Safety and security, be the top dog!
Expert in the supply of canine screening solutions, our subsidiary DiagNose is internationally recognised in the passive and proactive detection of narcotics and explosives.
We offer our services to sensitive sites: airports, airlines, seaports, freight, government agencies, but also to sites with high population densities: shopping centres, stadiums, cultural institutions, events… Our two main assets are the quality of our training and our technical skills.
In France, DiagNose trains its dogs and their owners in a centre recognised and approved by government authorities. Over 40 hectares of land, dogs and their handlers can train with the advice and assistance of qualified dog handlers who have more than 20 years of experience.
DiagNose is also RASCargO TM, a system that allows dogs to detect explosives without hindering the flow of cargo. Tested and approved by various international regulators, this technique is used at European airports and many international sites.
To find out more: http://www.diag-nose.com
Training courses
What you need, when and where you need it
In addition to our safety and security services, we offer various training courses thanks to our ICTS France Training Centre. Among the most popular training courses: facial recognition, hospitality (families, disabled people, VIPs), crisis management.
Based in Villepinte, our ICTS France TRAINING subsidiary specialises in training for professionals in the airport sector.
Our training centre offers its trainees:
DGAC-certified trainers,
training rooms equipped with the latest computer equipment and software required to exercise the airport sector professions.
In addition to being recognised as a leader in the field of x-rays and baggage searches, our EAGLE CBT training platform supports a wide range of safety training programs based, among other things, on the ICAO program.
For more information contact us
or
ICTS FRANCE TRAINING SAS
66 rue des Vanesses
Bat L1 1er floor
93420 VILLEPINTE
Tel: + 33 (0) 1 48 63 78 59 59
PRODUCTS
CQP ASA
To control air transport safety and the organisation of French civil aviation security (DGAC) certification officers carrying out civil aviation security missions which came into force by decree in 2012, the CQP ASA (Professional airport security qualification/ Certificat de Qualification Professionnel Agent de sûreté Aéroportuaire) includes modules aimed at defining the approval procedures for the various training frameworks provided:
training courses
organisation of certification exams for civil aviation security officers and instructors
transitional measures for qualified officers and instructors corresponding to regulation.
For this training, we offer a pack: the CQP ASA Typology 10 which gives access to different professions.
Screening Inspection Officer (PIF)
– Liquid table: the officer in this position informs passengers about the regulations concerning liquids.
– Reception: the officer must check the documents and the positioning of the passenger's personal belongings on the machine belt (x-ray).
– Operator: the officer examines passengers' baggage that has been x-rayed. He must detect suspicious and prohibited items in the passenger's luggage.
– Frisking: the officer is required to frisk/pat down passengers to remove any doubt about the presence of prohibited items.
– Baggage search: the search officer must search a passenger's baggage if requested by the operator.
In aviation:
– Aircraft security search
– Aircraft protection
Changes are possible and will involve additional training if necessary.
At the end of your training session, you will be offered a one-month work placement at one of our sites in France. A real opportunity since 90% of these trainees remained employed with us!
Specific training to exceed your skills
As part of its specific training, ICTS France Training has developed training modules to meet the needs of its clients and provide an extra edge to regulatory training. From basic training to DetAct behavioural analysis, including reduced mobility passenger hospitality, ground security coordination (GSC/TSA) or team safety management, we are here to help you optimise your skills with professionality and high standards:
Basic training
Aircraft security search
Aircraft protection
Airport reception officer
VIP passenger reception officer
Reduced Mobility Passenger hospitality officer "PHMR"
In-depth questioning officer
DetAct behavioural analysis officer
TravelDoc false document detection officer
Training in team safety management
Airport security management
Ground security coordinator (GSC / TSA)
'Airport English' – English training
Our training centre also provides first aid training, and a course that can contribute to your professional career. Sign up, they will show you how to be a high level professional!
Awareness Refresher
Before each recruitment, all staff are made aware of the general principles of airport safety and the rules to be respected within the airport's reserved area.
Reserved access area and its different sectors
Traffic signs
Rules of vigilance and alert by the competent State services
General safety organisation
Sanctions incurred in the event of breaches.
This 3-hour training course does not require any prerequisites and includes an individual certificate valid for six months, which is mandatory to obtain an access pass for the reserved airport area.
EAGLE
The EAGLE software developed by ICTS Europe is an innovative online training platform using the latest technology in terms of training dedicated to aviation security.
Leader in the field of x-rays and baggage screening, EAGLE brings together the widest range of programs in the sector based on the ICAO program:
– GSAT / SIDA – airport safety awareness training
– DetAct – Identification of people, based on suspicious signs and irregularities in appearance and behaviour
– PMR – Persons with reduced mobility
– Initial training of security officers in civil aviation or maritime vessels
– TravelDoc – validate compliance in the control of travel documents
– Cargo – procedures and documentation
– Procedure for handling and delivery of dangerous goods
– ID – Match – Passenger identity verification
– Passenger screening – Body Search or frisking
– Manual baggage search
– Search of vehicles entering restricted areas
– ICAO program
Most of our courses are personalised. All combine technology and interactivity.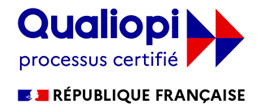 N° 11930579293
Audits and consulting
Supporting your projects from A to Z
Whether it is designing security solutions, integrating security systems or conducting safety audits, we offer you a complete project management service. At each stage, our expert security consultants are here to assist you in assessing the financial, operational and contractual aspects of each of your issues in full compliance with regulatory and industrial requirements. In addition, we provide you with a multi-level audit system that allows you to maintain a real-time view of the effectiveness and relevance of each of our activities.
Whatever your requirements, we always guarantee efficiency and cost-effectiveness!
Integration of security systems, one of our strong points
As true experts in the field of systems integration, we specialise in the design, supply, installation and maintenance of integrated security systems. Our services directly meet your operational needs. Flexible and scalable, they adapt perfectly to new challenges and threats. Conformity of our services is controlled by the Quality Control Department (PQCT).